Here and There
As of late 2015, we have taken
Howie and Ralph all over the
western States, and through
Canada and Alaska to the Arctic
Ocean and back. What's next?
Only time will tell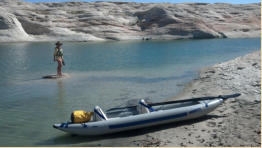 Karin and Greg
Two different pictures, at two different times. Karin near Darwin Falls, west of Death
Valley (left) and Greg in Utah canyon country after a sprained ankle from a motorcycle
mishap (right).
We really like getting out and about, and these snapshots epitomize the wandering life
that we sometimes are able to enjoy.
Howie and Ralph
These are our erstwhile steeds. Howie is a 2003 Itasca (Winnebago) 27-foot
class-A. His name stands for:
H
ouse
O
n
W
heels
I
n
E
xcess
Ralph is simply short for "Ranger Ralph", in reference to our 1996 Ford Ranger
4X4 pickup. Both Howie and Ralph are rife with mods and upgrades by yours-
truly, and we enjoy them both nearly as much as we enjoy the places they take us
to. Both are looking a wee bit different lately - - gotta update some photos soon.
Bote
-- a latecomer, our earnest little Sea Eagle inflatable kayak. Such fun.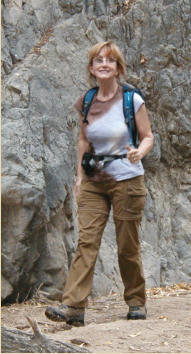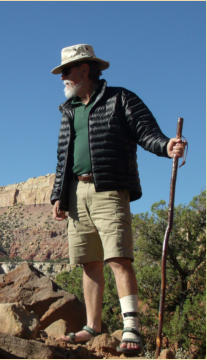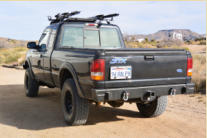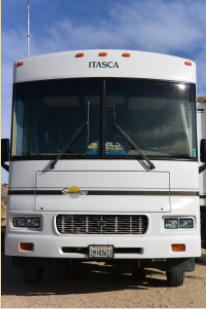 In the Beginning
When we first started exploring
with Howie, we TL-WN823Nhad a
piggy-back motorcycle (named
Papoose, naturally). It was a nice
2009 Yamaha TW-200, and we put
well over 1000 miles on it. Rough,
windy, cold, injury-prone miles.
After three years and a sprained
ankle, several bone-chilling rides,
and a general reluctance to use
Papoose at all, we sold the trusty
two-wheeler and started towing
Ralph. This is working VERY well.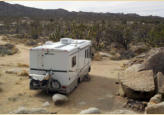 What's with that funny URL? divver-city??
It's just a little play-on-word. The word "diversity" is pronounced "dih VER sit ee".
But if you mis-pronounce it (DIH ver SIT ee), you end up with divver-city.
(Someone else thought of a variation - - see diverse-city.com, no relation to me.)
Diversity

is the element of daily living that keeps us interested, alive, energized.
To paraphrase a line from William Cowper's 1785 poem "The Task" - -
"Diversity is the very spice of life, That gives it all its flavor."
The original word was not "diversity" but "variety". Same-same.





copyright Greg Illes 2016